CELEBRATING 50 YEARS OF VOLUNTEERISM 1965 – 2015.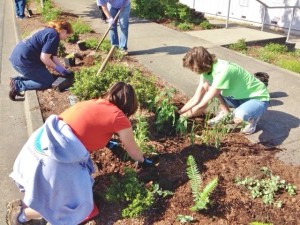 A wide variety of opportunities for members, the local community, service and youth groups to contribute to the nurturing of the Arboretum. No experience is necessary, there's always a place for your talents. Since the Arboretum was developed and is maintained by volunteers, opportunities range from strategic planning to digging in the dirt.
Now, we are positioning ourselves for the next 50 years to become a vibrant destination in the Puget Sound area. We are looking to "blossom" and need a strong organization to support this growth.
Sit on the LWAF Board
Our board helps drive the strategy and direction of the Arboretum, which includes building a management infrastructure and launching a redesign of the gardens for a more educational, enjoyable Arboretum experience.
No specific garden or botanical background is required, just a willingness to provide time and contribute ideas. If you've never been involved with a non-profit organization before, this is a great opportunity to contribute to the success of a unique and beautiful local resource. Working with businesses and civic leaders on improving Maple Valley and the surrounding communities can be a rewarding task.
Teach Kids About Native Plants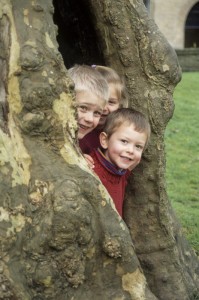 The Lake Wilderness Arboretum Plant Patrol is a group that assists teachers in the Tahoma/Maple Valley school district with the planned study of the natural environment, especially native plants.
If you have a basic knowledge of Washington's native plants and are passionate about helping kids to learn, becoming a member of the Plant Patrol can help you to achieve these goals.
John Neorr, who is a Washington Native Plant Steward, coordinates the Plant Patrol. With their unique knowledge of plants, Patrolers who accompany student groups on field trips to the Arboretum provide an added dimension to lesson plans already developed by the teacher, enhancing the student's learning experience. Applicants must pass a background check. Contact John directly at neorrj@yahoo.com or call 253-631-4727.
Looking for more ways to support your local, non-profit public garden?
Join a garden work party. Volunteer days are held at the Arboretum Wednesday and Thursday mornings every month from 9 a.m. to noon. Additional work parties are held the first and second Saturdays in September through June, from 9 a.m. to noon. The Arboretum takes a vacation from Saturday work parties in July and August.
Plan a volunteer event for your group

Participate in Maple Valley Make  Difference Day, United Way's Day of Caring or other community-sponsored volunteer events throughout the year

Devote your time to one of our committees:

Property Management & Development Committee, responsible for planning new gardens and implementing tasks to beautify and maintain existing gardens and the forest trails
Nursery Committee, which helps run and maintain the Arboretum nursery
Membership & Public Relations Committee, responsible for promoting Arboretum events and activities, managing membership recruitment, volunteer sign-up and recognition, and developing the Arboretum's website and newsletter.
Education & Conservation Committee, which develops and manages educational activities and opportunities for a variety of age groups. This includes our classes and workshops.
Budget & Finance Committee, responsible for developing, implementing and managing the Foundation's financial management procedures, including fund-raising and procuring grants.

Cash donations are always welcome